Prices incl. VAT plus shipping costs
3% discount on prepayment
Guaranteed shipping tomorrow, 12.05.2021
Hervorragende Reinigung in Sekunden.* Reinigt und schützt die Zähne von Kindern ab...
more
Product information "Philips AVENT Sonicare Toothbrush heads for Kids (from 3 years)"
Hervorragende Reinigung in Sekunden.*
Reinigt und schützt die Zähne von Kindern ab 3 Jahren
4er-Pack

Mini

Aufsteckbar

Kinderfreundliche Reinigung
Ab 3 Jahren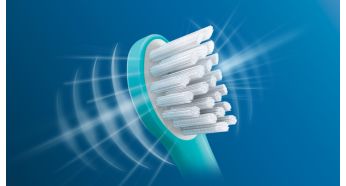 Der Philips Sonicare For Kids Standard-Bürstenkopf verfügt über ein ergonomisch geformtes Profil, geeignet für Ihr Kind im Alter von 3 Jahren und darüber, und weiche Borsten für eine sanfte Reinigung. Er verfügt außerdem über einen Gummiüberzug auf der Rückseite des Bürstenkopfs für eine sicherere, angenehmere Reinigung. Auch in größerer Standardgröße für Kinder ab 7 Jahren erhältlich.
Hervorragende Reinigung, die jede Sekunde optimal nutzt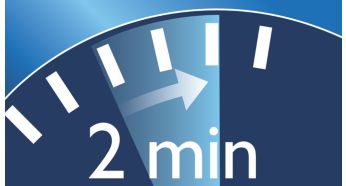 Unsere Schalltechnologie ermöglicht es Ihnen, die begrenzte Zeit, die Ihre Kinder mit dem Zähneputzen verbringen, optimal zu nutzen, da sie an gesunde Gewohnheiten herangeführt werden und ihre Zahnputztechnik perfektionieren.
Perfekt auf die Sonicare Schalltechnologie abgestimmt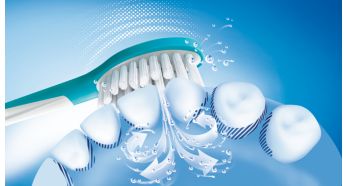 Philips Sonicare Bürstenköpfe sind der Schlüssel für unsere Kerntechnologie der Hochfrequenz- und Amplitudenbewegung mit bis zu 31.000 Bürstenkopfbewegungen pro Minute. Unsere einzigartige Schalltechnologie gibt die Vibrationen vom Handstück bis in die Borstenspitzen weiter. Die feinen Hochgeschwindigkeitsbewegungen erzeugen eine dynamische Flüssigkeitsströmung, die die Reinigungsleistung der Borsten in den Zahnzwischenräumen und entlang des Zahnfleischrandes unterstützt – für eine stets gründliche und dennoch sanfte Reinigung.
Für jede beliebige Philips Sonicare Zahnbürste mit Aufsteck-System geeignet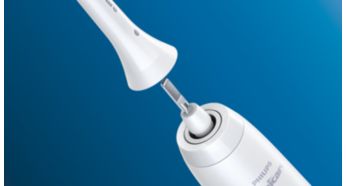 Die Philips Sonicare For Kids Bürstenköpfe lassen sich für einen sicheren Halt sowie eine einfache Wartung und Reinigung einfach auf das Handstück stecken.
Teil einer guten täglichen Zahnpflege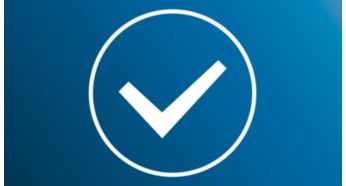 Wie alle Original Philips Sonicare Bürstenköpfe ist dieser Bürstenkopf sanft zu Zähnen und Zahnfleisch. Jeder Bürstenkopf wurde eingehend auf hervorragende Leistung und lange Lebensdauer geprüft.
Erinnerungsborsten sorgen für eine effektive Reinigung.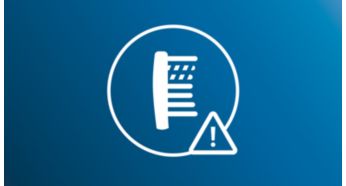 Auf den ersten Blick fällt es vielleicht nicht auf, aber Bürstenköpfe verlieren an Festigkeit und zeigen nach einigen Monaten normaler Verwendung Abnutzungserscheinungen. Die blauen Erinnerungsborsten wechseln die Farbe zu weiß und erinnern Sie daran, den Bürstenkopf rechtzeitig auszutauschen. Um optimale Ergebnisse zu erzielen, tauschen Sie Bürstenköpfe alle drei Monate aus.
Related links to "Philips AVENT Sonicare Toothbrush heads for Kids (from 3 years)"
Read, write and discuss reviews...
more
Customer evaluation for "Philips AVENT Sonicare Toothbrush heads for Kids (from 3 years)"
Folgende Infos zum Hersteller sind verfübar......
more
Philips
Philips Avent at kindermaXX ensures in the first months of life, with small, irreplaceable everyday helpers, that parents and children can feel relaxed and happy. Because every child needs individual support at different stages of development. With Philips Avent, you can be sure that the products are selected baby products. Breastfeeding is of course the best way to feed your baby in the first months of life. But if it doesn't work out as you want it to, Philips will provide you with optimal support with the Philips Avent breastfeeding aids from kindermaXX. Philips Avent has developed the pacifier in various sizes and colours to calm you down. The orthodontically correct, symmetrical silicone soothers ensure a natural development of the palate, teeth and gums - even if the soother is accidentally inserted upside down in the mouth. The independent drinking and eating is also playfully motivated with the eating and drinking learning series by Philips Avent. Philips Avent at kindermaXX: A healthy start into a healthy future!